Homepage
Owner
Hotel zur Post
The former "Hotel zur Post" traditionally has been an integral part of the hotels in Montabaur for decades.
In the year 2005/2006 the "Hotel zur Post" was closed and renovated completely.

New Posthotel Hans Sacks
The opening resulted in the hotel Garni "Posthotel Hans Sacks".
It connects the conveniences of a modern business hotel with a cosy comfort, renovated in the style of the original tradition, simply and completely.
Local Situation
The center of our city is located within few minutes of walking distance.
A variety of nice and cosy restaurants and cafés offer there supply to you.
our house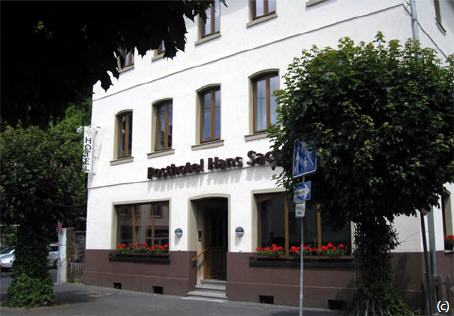 contact